The Station
Prices
Home Delivery
Business diesel
Biomass
The Station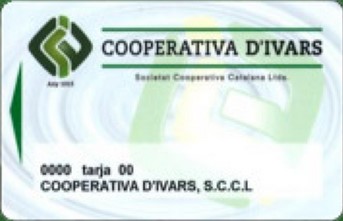 The station is fully automated; it works with rechargeable magnetic cards and credit cards, allowing users to use it 24 hours a day, 365 days a year.
The station has four simultaneous diesel A outlets, two diesel B ones, two for diesel Premium and two for unleaded 95 petrol. It also has an air and water service.
With our card, filling up with petrol at the Cooperative is CHEAPER.
"0,01 EURO discount on every litre"
Prices
Home Delivery
Business diesel
Biomass